When Sydney's family reached out to the By Dzign team to help bring her Bat Mitzvah design vision to life, we knew we were in for a treat. From cookie and ice-cream food trucks to an interactive graffiti photo booth, we had a ton of fun crafting up ideas for this celebratory affair.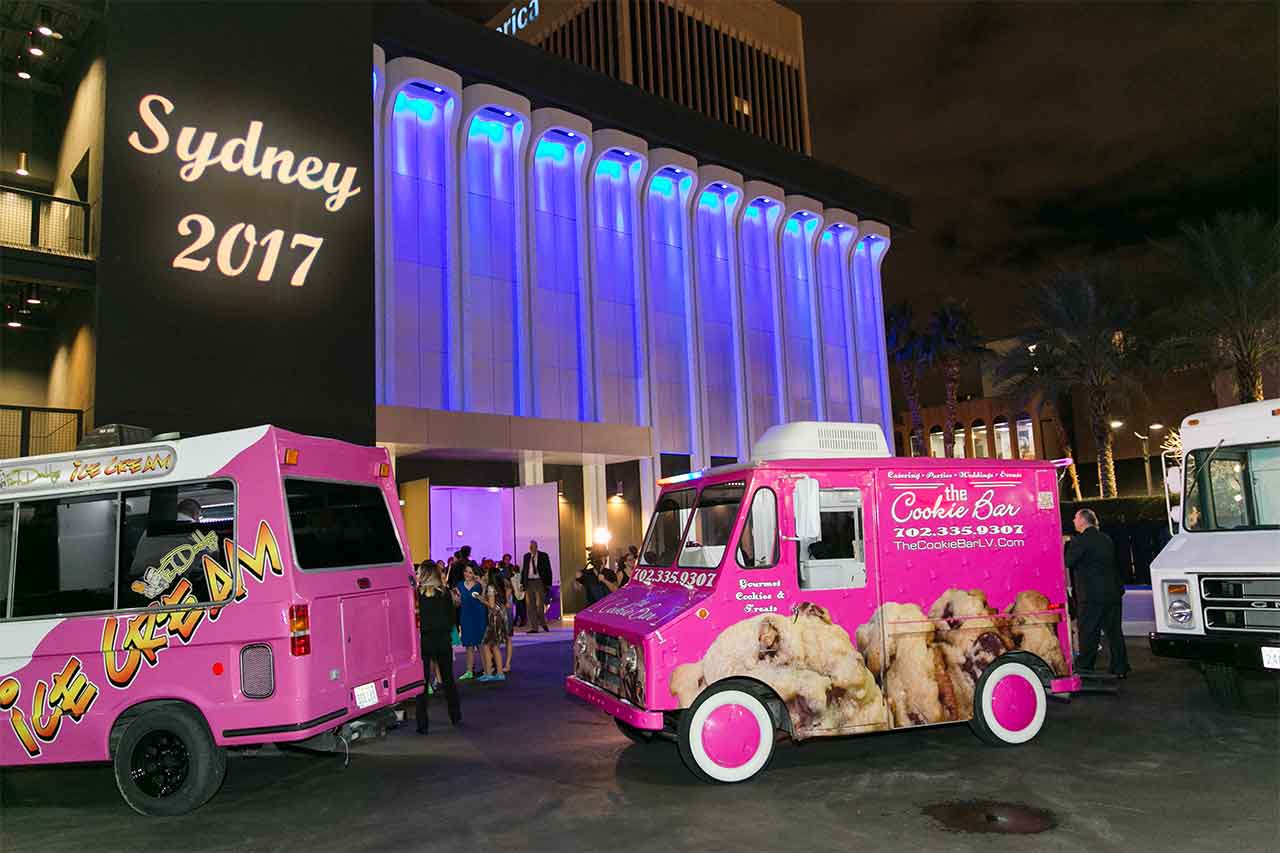 The Bat Mitzvah was held at Meet Las Vegas, one of our favorite downtown Las Vegas event venues. We used various shades of purple throughout, and brought in strategic lighting and florals that popped to really dress up the space and add playful touches everywhere guests turned.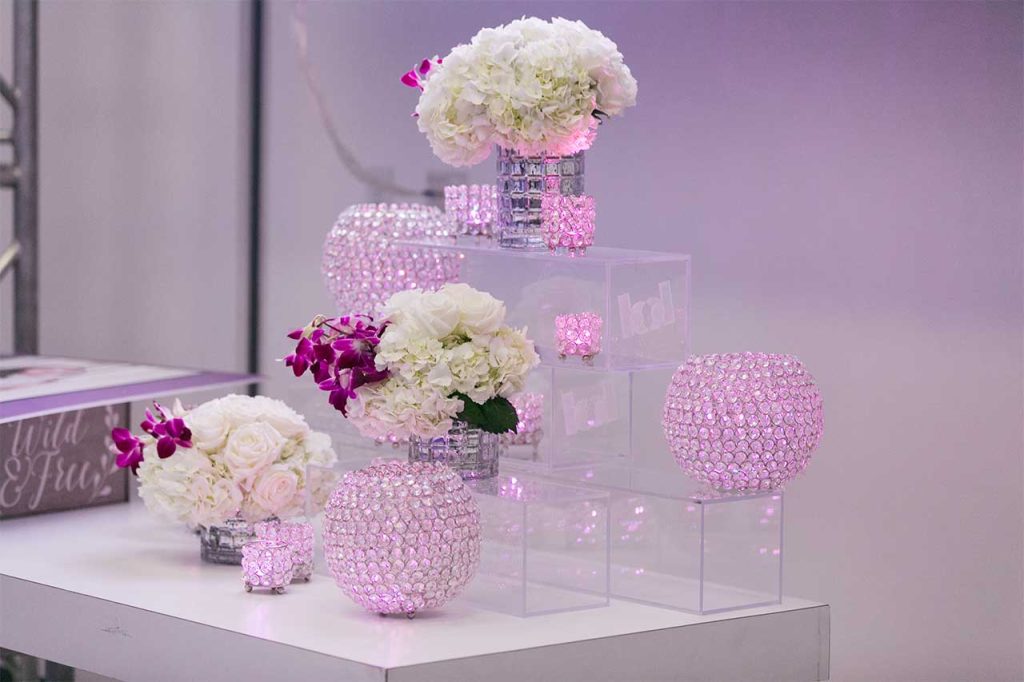 For the entrance, Floral By Dzign brought in its stacked lucite boxes and topped each with purple-and-white floral arrangements and bling vases, creating a really fun and layered look.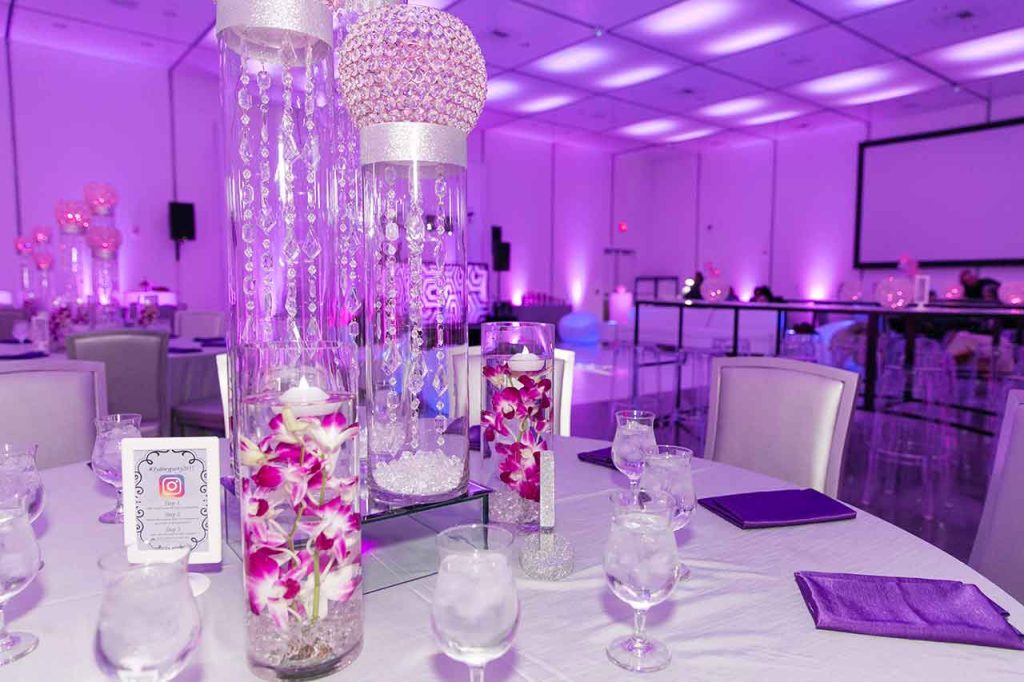 Linen By Dzign draped guest tables in silver majestic linen with sleek purple napkins. The guest table centerpieces consisted of a trio of cylinders with a bling-vase topper and suspended gems, placed on a mirrored pedestal and surrounded by a trio of cylinders with submerged orchids. Overall, the centerpieces added tons of that purple sparkle Sydney was looking for to the event.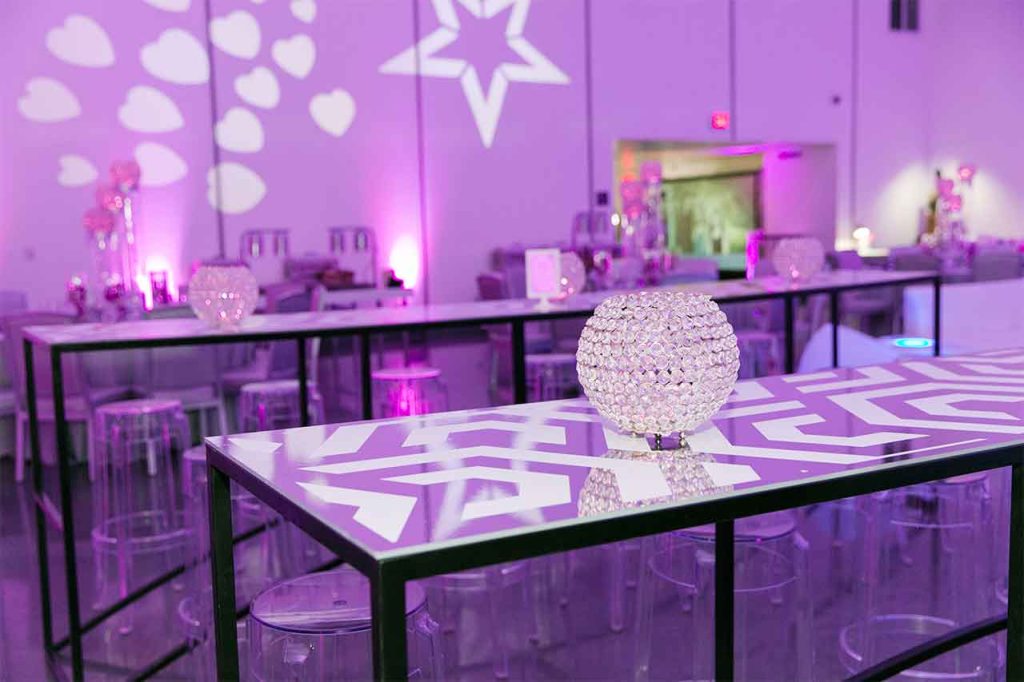 Furniture By Dzign also brought in its fan-favorite Velocity tables with a mirrored-patterned top, accompanied by acrylic ghost stools. We adorned each with three bling centerpieces—and the overall look was streamlined and celebratory at once.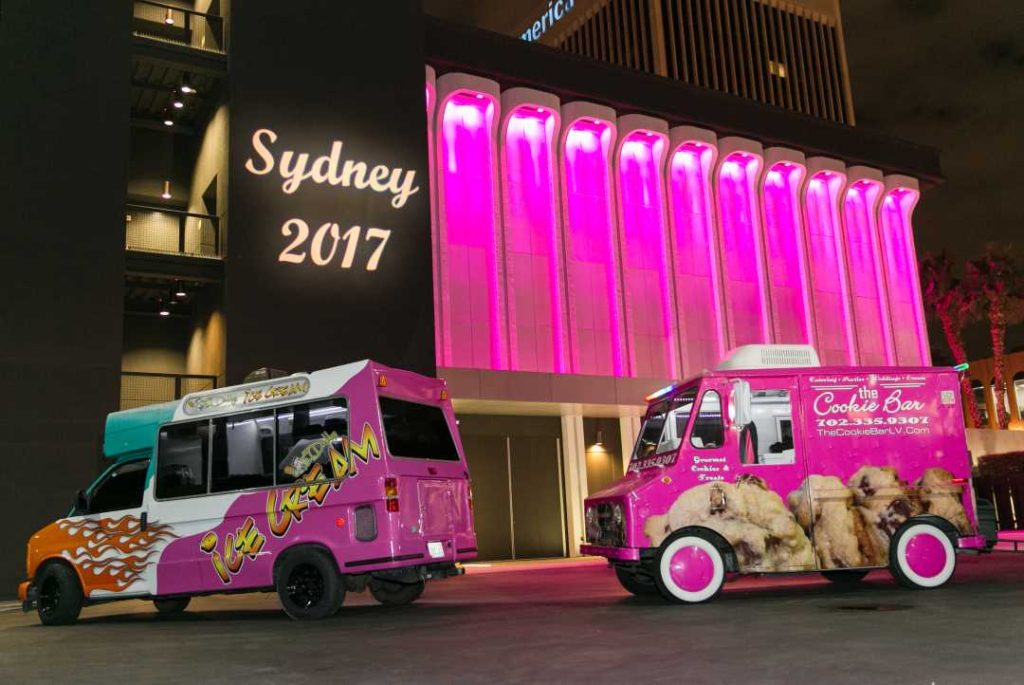 We also brought in purple-lit cubeboys with glass tops and a round bling centerpiece, as well as a handful of our lower dining pods with glass tops and round bling centerpieces. Lighting By Dzign did a stunning job lighting each from within with purple lights.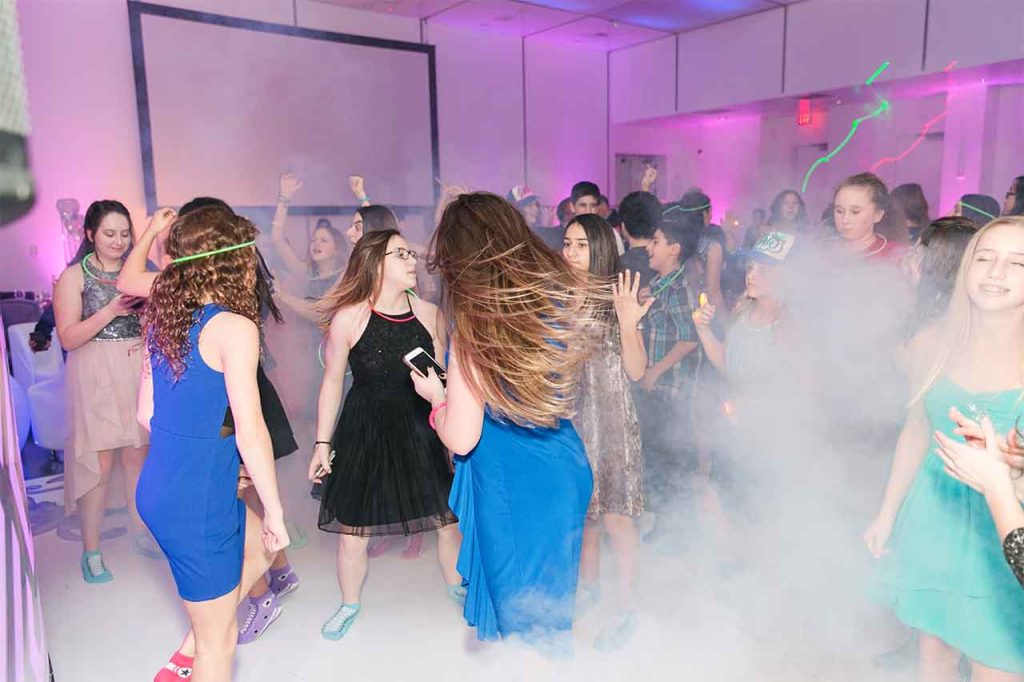 In the center of the room, we framed a white vinyl dance floor with custom lounge settings on either side. The lounge spaces consisted of white serp couches with light-up end tables and two bean chairs, creating a contemporary and comfortable space for parents to relax and watch their kids dance the night away.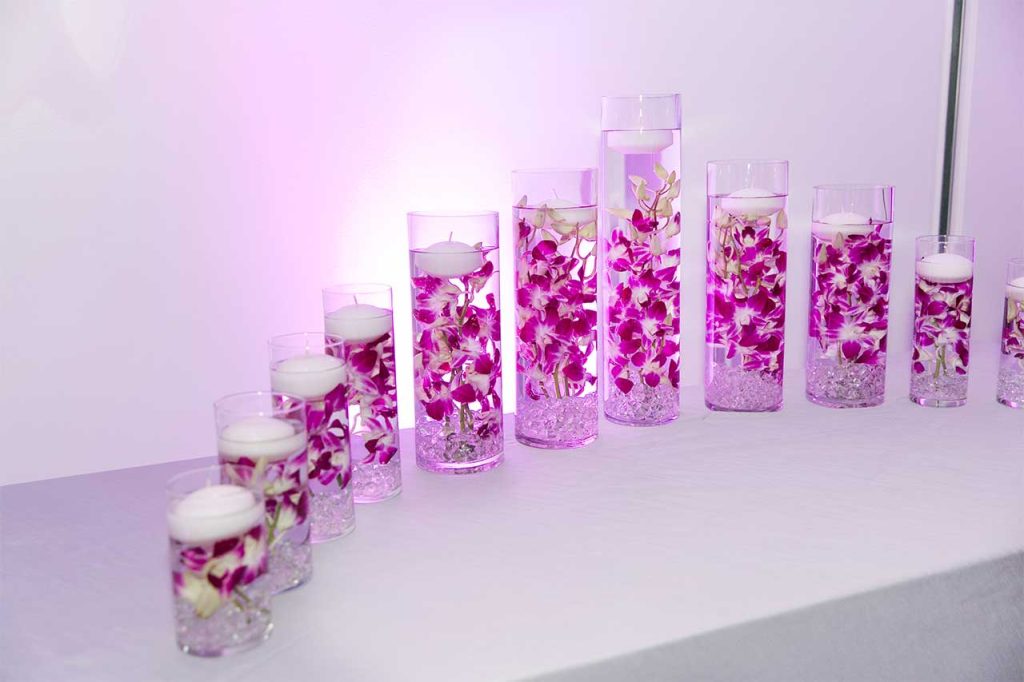 For Sydney's candle lighting, we set up thirteen streamlined cylinders boasting submerged orchids and floating candles. The star of the night, though? Our photo-op graffiti wall, which allowed guests to digitally write all over the images they took.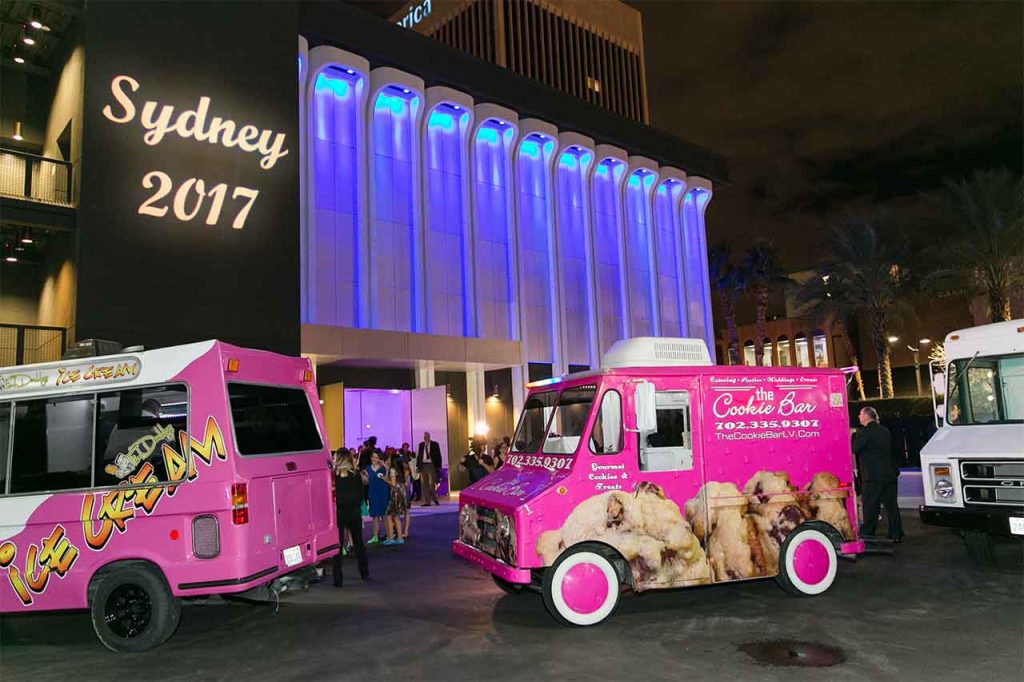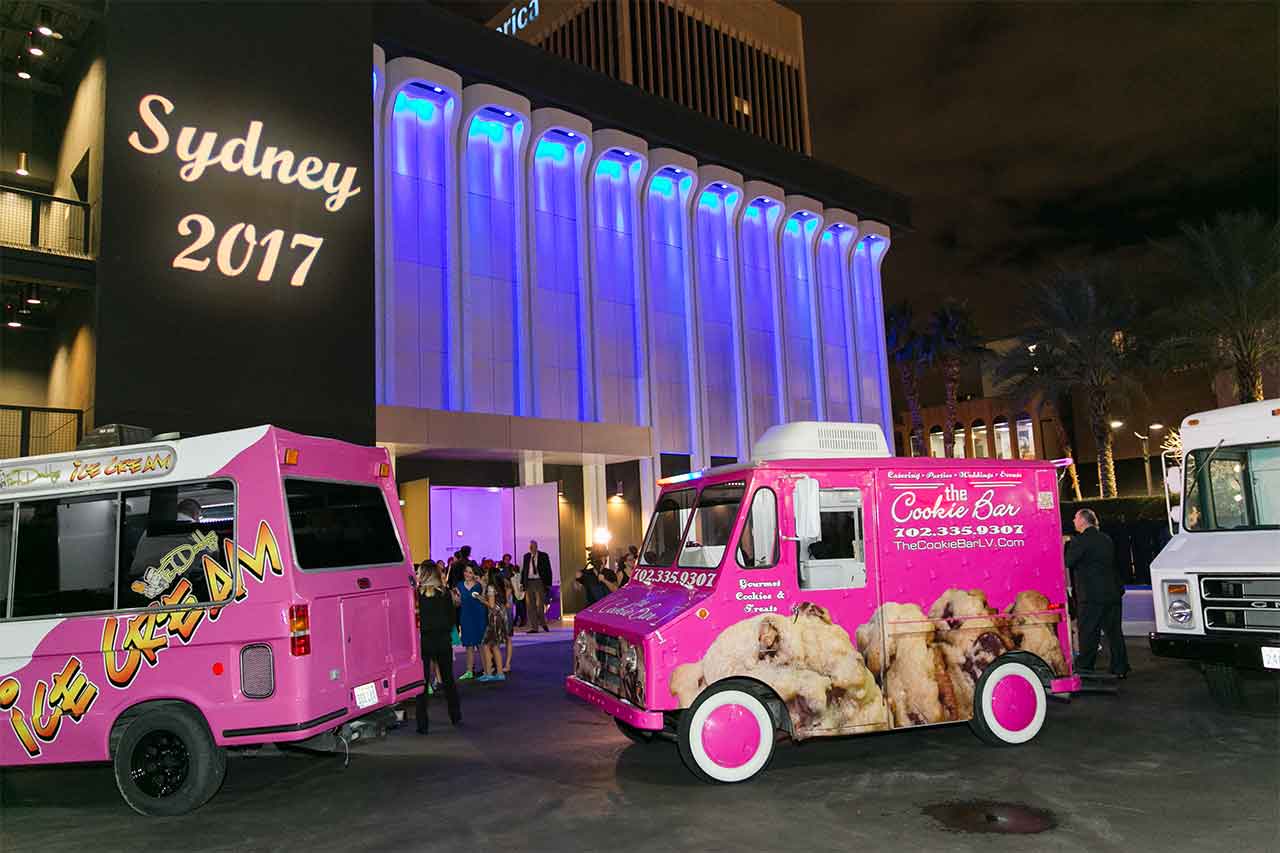 Overall, we love designing events that are full of energy, color and life—and this was no exception. We were so honored Sydney chose us to help bring her Bat Mitzvah design dreams to life, and we're still feeling the sugar-high from all of those cookies.