By Dzign is your complete Event Source
Designing
Amazing
Events
with
Passion
since 2008
By Dzign is a full service event planning company. We specialize in corporate event planning and management, we design, coordinate and manage all of your event or meeting needs. By Dzign is based in Las Vegas but we travel the country creating and implementing magnificent events. We walk you the client through the entire process of planning your event or meeting. Our team of professional event and meeting planners are here to guide you so we can exceed all of your expectations.
We start by listening to you and understanding your goals wants and needs. Our team then goes to work conceptualizing your event. Our creative team will lay out your theme or concept and present it to you in a digital rendering. Our design process includes budget management. We are able to meet budgets because By Dzign is your one stop shop for all your event needs. We have one of the largest event rental inventories in Las Vegas. Our full service mentality and capability shows in all the departments we have under one roof. We offer these listed services. Party planning & design, Large format Digital Printing, Graphic Design, Event Design rendering and CAD, Floral Design and production, Entertainment production & design. Prop rental and Fabrication, Furniture design & rental, Linen design & rental, Décor design & rental, By Dzign started in 2008 by Kevin Kraft. Kevin was at The Ritz Carlton Hotel company before he started By Dzign. His goal when starting By Dzign was to create a first class event design and party rental company that was service oriented with a focus on quality. Kevin used his management skills to form a creative team that Las Vegas did not have until By Dzign. Our motto is, we are here to Wow!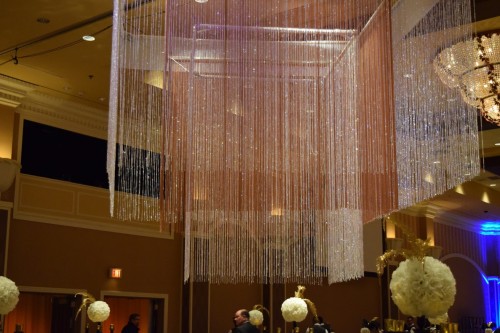 We specialize in corporate event decor rental, design, and creation. Decor By Dzign is based in Las Vegas but we service all 50 states. We started in the event decor rental business in 2008 and have been mastering the art of special event design and decorating ever since.
Read more →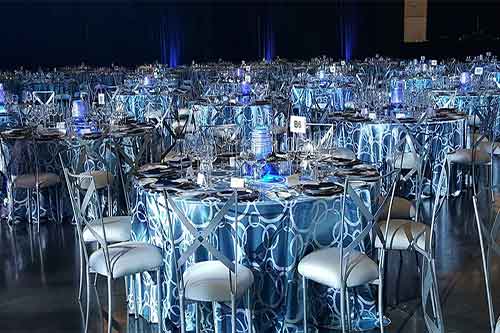 Rent Chameleon Chairs® at By Dzign Las Vegas. Choose the perfect chair for your event, wedding or party. Chameleon chair® offers thousands of chair rental combinations in Las Vegas and we at By Dzign can assist you with all of them.  
Read more →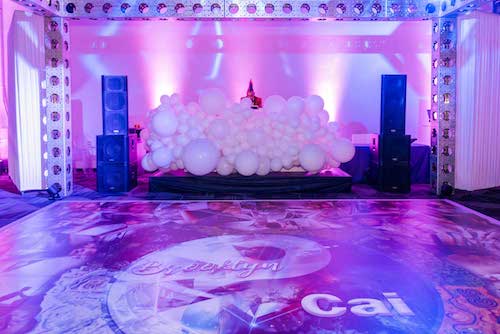 Need spectacular balloon creations in Las Vegas or anywhere in the United States? We provide custom and traditional balloon creations for all events, parties, celebrations and trade shows. Our balloon designers will consult with you on your balloon needs, visions and dreams.
Read more →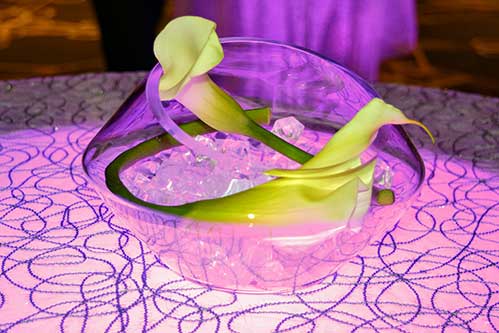 By Dzign's flower artistsans are always working to create the most unique ideas for special events and because Event Floral is an essential and significant part of the special event industry, Floral By Dzign was created.
Read more →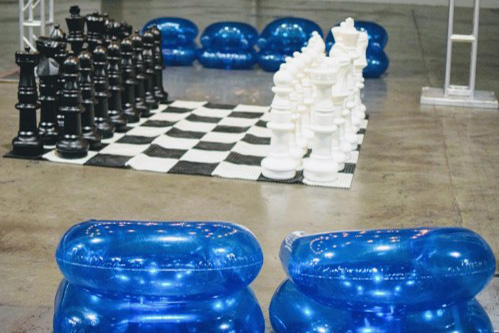 Can't sleep because you are thinking about how to create a captivating party? Don't worry. By Dzign Game Rentals Las Vegas has produced and managed events in more than 30 US cities as well as Canada, Japan and Jamaica.
Read more →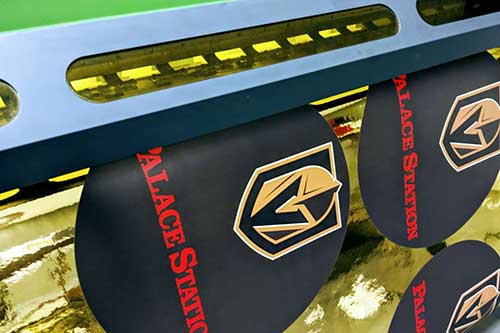 Event printing in Las Vegas is done at By Dzign! Messaging is and always will be the engine behind any event and graphics through print is the way to convey. By Dzign added a print department to our services more than 10 years ago because we realized that printing for events is different than regular printing.
Read more →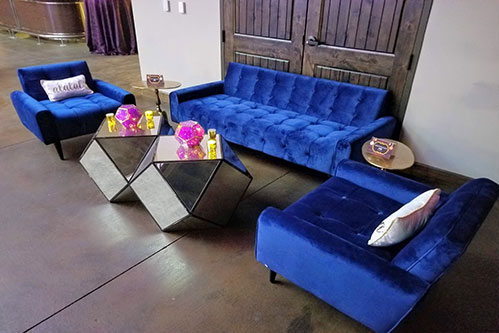 Furniture By Dzign was created in 2008 when we realized our corporate, social and wedding clients needed unique soft and hard seating options for their parties.
Read more →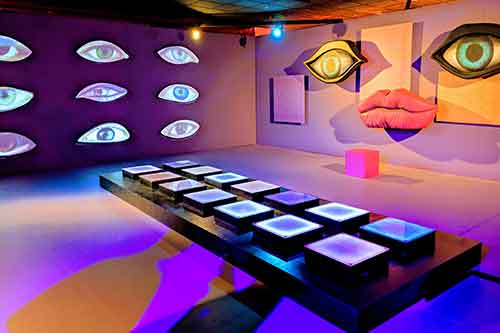 Prop rentals in Las Vegas are an essential part of our thriving event industry. By Dzign has been renting props in Las Vegas and nationwide since we opened our doors in 2008. Prop rentals, prop design and prop construction are in our DNA.
Read more →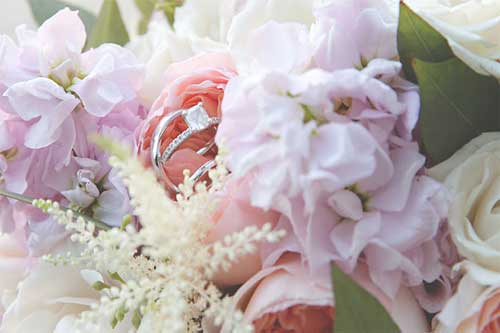 Weddings By Dzign is a unique boutique for all of your wedding planning and design needs in Las Vegas. Our team of wedding coordinators floral & decor designers are not typical.
Read more →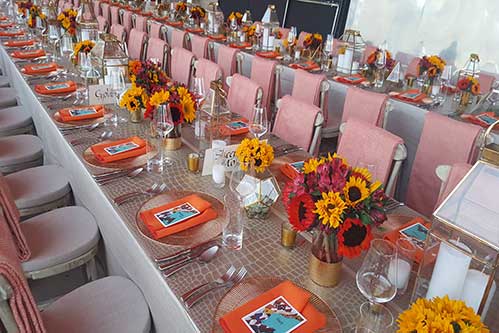 Linen Rental By-Dzign has produced and managed events in more than 30 US cities as well as Canada, Japan and Jamaica. it prides itself our commitment to quality and attention to detail.
Read more →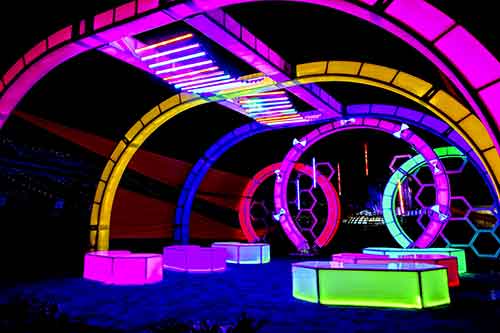 With every entertainment act booked, he was able to offer up sound and lighting services to compliment the entertainment and became well known for not just being an agent, but for putting his stamp on every entertainment piece with his sound and lighting elements.
Read more →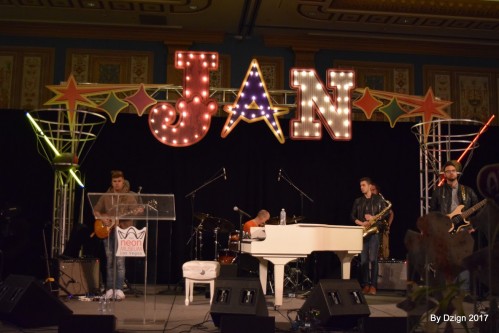 Entertainment sure has changed over the years, with DJ's being everywhere these days at the Casino Pools to the nightclubs and corporate parties, DJ's make Las Vegas the place to be! Bands can be found in lounges and in showrooms as well as corporate events.
Read more →
Blog
Event Planning Las Vegas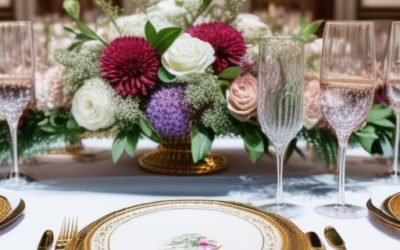 From Galas to Award Nights: Crafting Unforgettable Dining Impressions In the world of event planning, the tiniest of details can make the most significant impact. From an intimate fundraiser dinner to a grand gala, every element matters – and the charger plate is no...
read more
Have a project or an idea?
Please get in touch!