We never get tired of a romantic fairytale aesthetic at Weddings By Dzign, so we absolutely loved bringing Chelsie and Alex's dream wedding at Red Rock Country Club to life. With a blush and ivory color palette, plus tons of romantic design details, we were really able to create a space that took guests worlds away from Las Vegas and transported them to a fairytale land far, far away.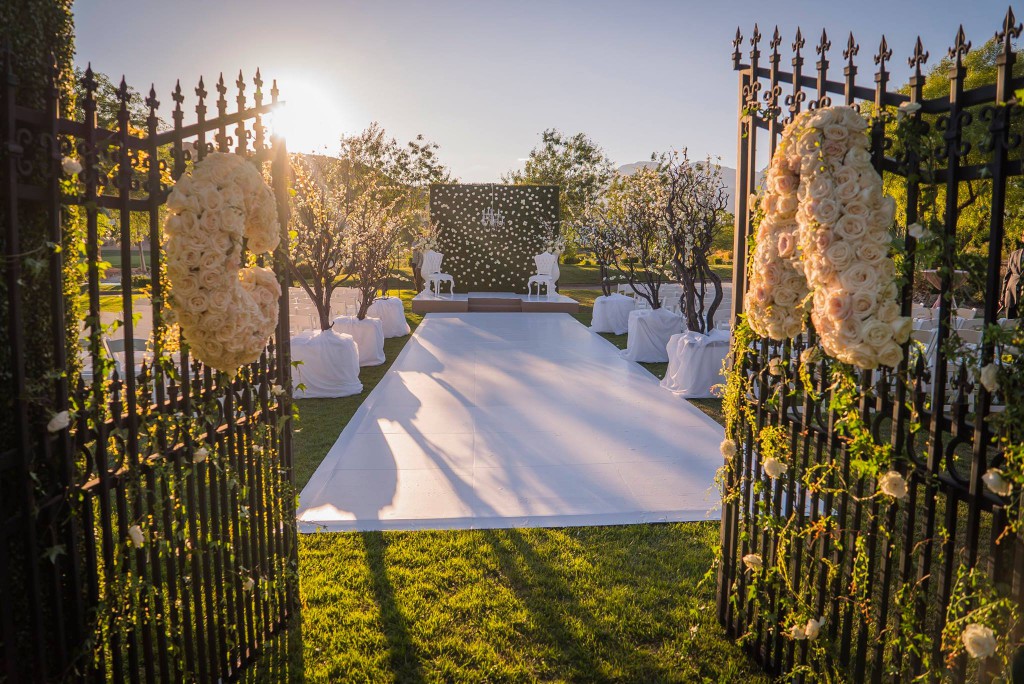 Guests were welcomed to the stunning ceremony space by two massive greenery hedge walls, which were adorned with ivory roses for an added celebratory touch. Attached to the hedge walls were gorgeous wrought iron gates boasting a floral 'C' and 'A' composed from ivory roses. We then adorned the aisle with three cherry blossom trees on either side, which really helped to define the space.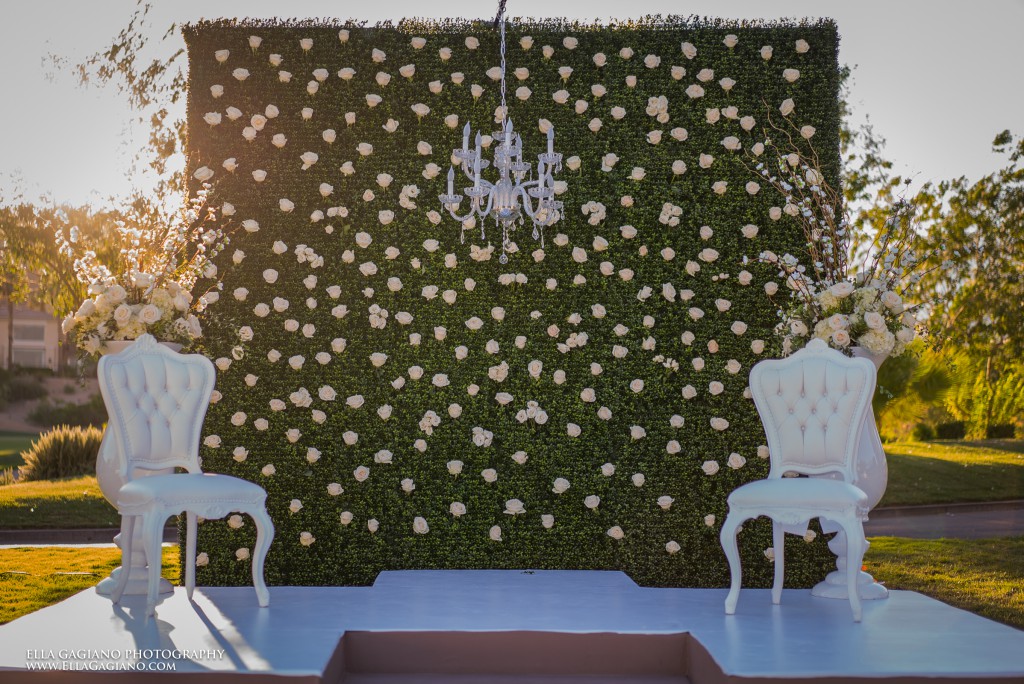 For the altar, Chelsie and Alex said I Do against a greenery hedge backdrop accented with more ivory roses and a romantic hanging chandelier, which really helped to bring a special fairytale touch to the ceremony space. Floral by Dzign crafted two altar arrangements in tall white vases, which were composed of ivory roses, hydrangea and cherry blossom branches. To complete the space, Furniture by Dzign brought in two white polart chairs, which added a super romantic, vintage vibe to the overall altar space.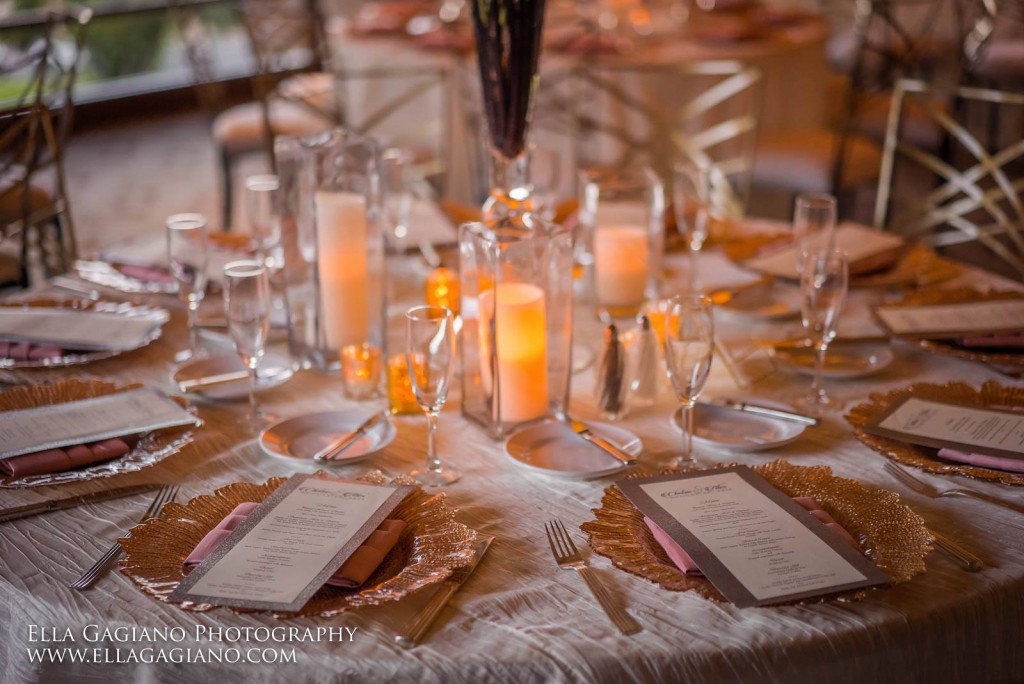 After the ceremony, guests made their way indoors, where we alternated rounds and rectangular tables to take full advantage of the available space. Linen by Dzign adorned each table with a simple ivory accordion linen, gold sunburst chargers and soft blush napkins.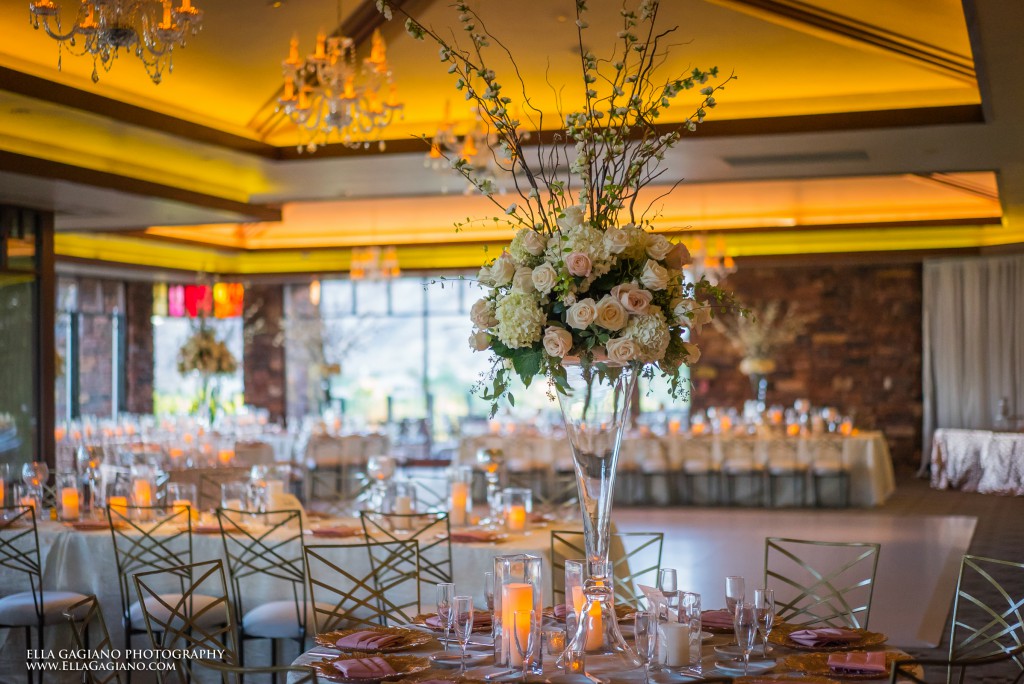 Centerpieces varied amongst tables to add depth and dimension to the room. Some consisted of tall veronica vases filled with ivory and blush roses, hydrangea and cherry blossom branches—while other centerpieces consisted of cherry blossom branches surrounded by lush hydrangea. Each tablescape was completed with pillar candles of varying heights placed inside simple, square vases. Overall, we worked to really strike the balance between fairytale and elegance, and the guest tables ended up feeling both super romantic and endlessly chic at once.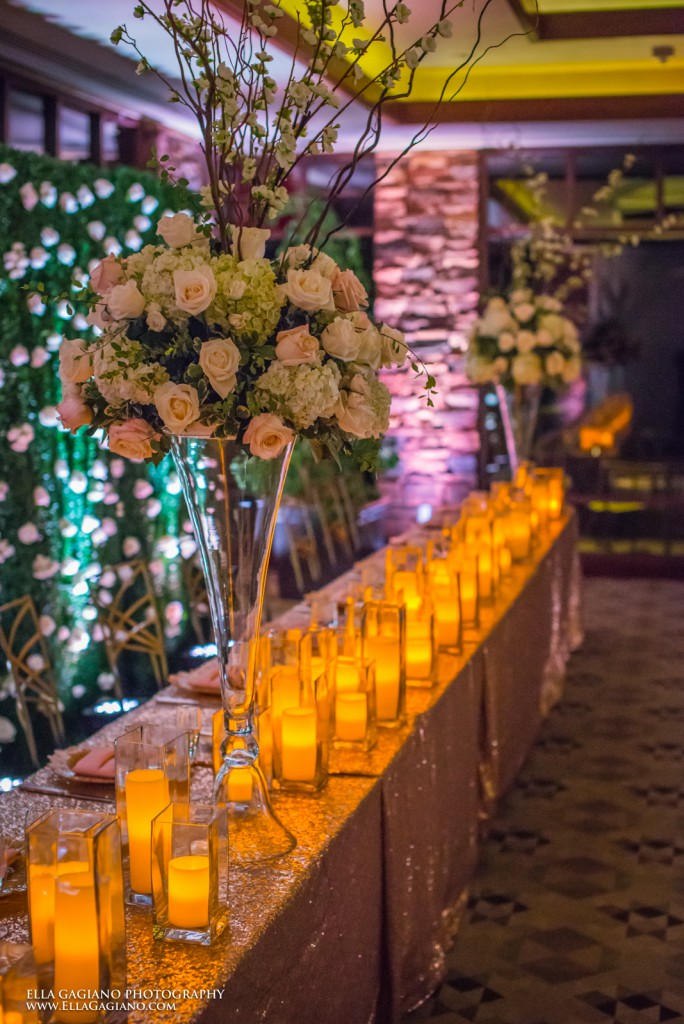 Chelsie and Alex chose to have their own sweetheart table as well as a head table for the wedding party, both of which are always such fun additions to any reception space. The head table was placed in front of the rose-adorned greenery hedge wall and was dressed in a beautiful blush sequin linen and boasted a long line of pillar candles in understated square vases all along the front of the table. To help define and add depth to the space, we also added two towering floral arrangements of ivory and blush roses, hydrangea and cherry blossom branches to the table.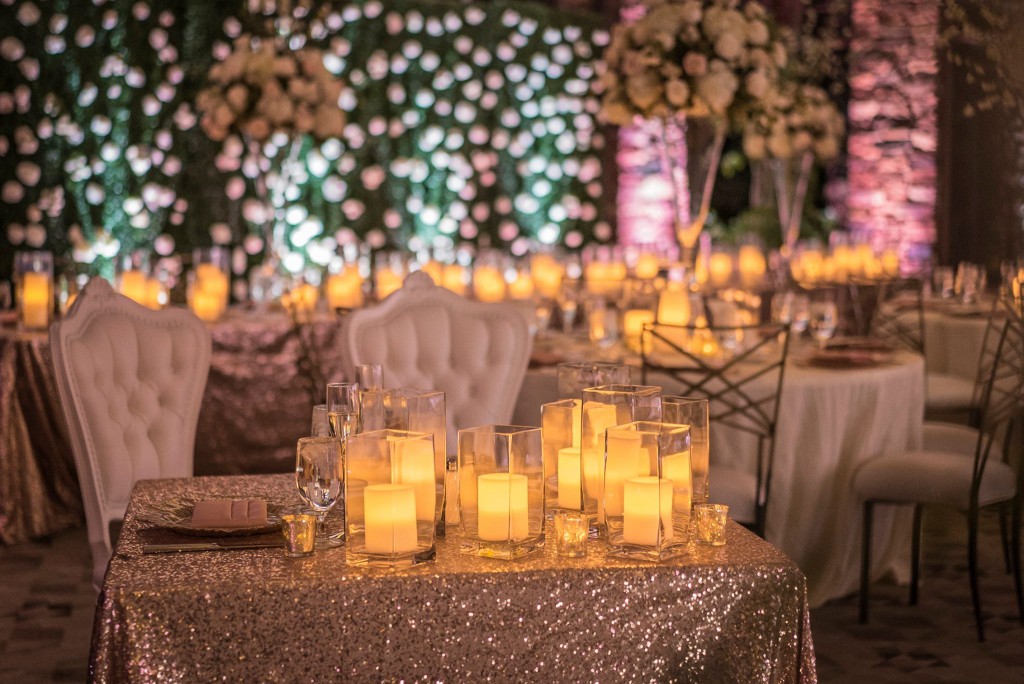 For the couple's sweetheart table, we went with a blush sequin linen (which felt so celebratory), gold sunburst chargers and blush napkins. We finished the table with a few pillar candles in simple, square vases to add some mood lighting and elegance to the space. Chelsie and Alex sat in white polart accent chairs at their sweetheart table, which really topped of their fairytale reception.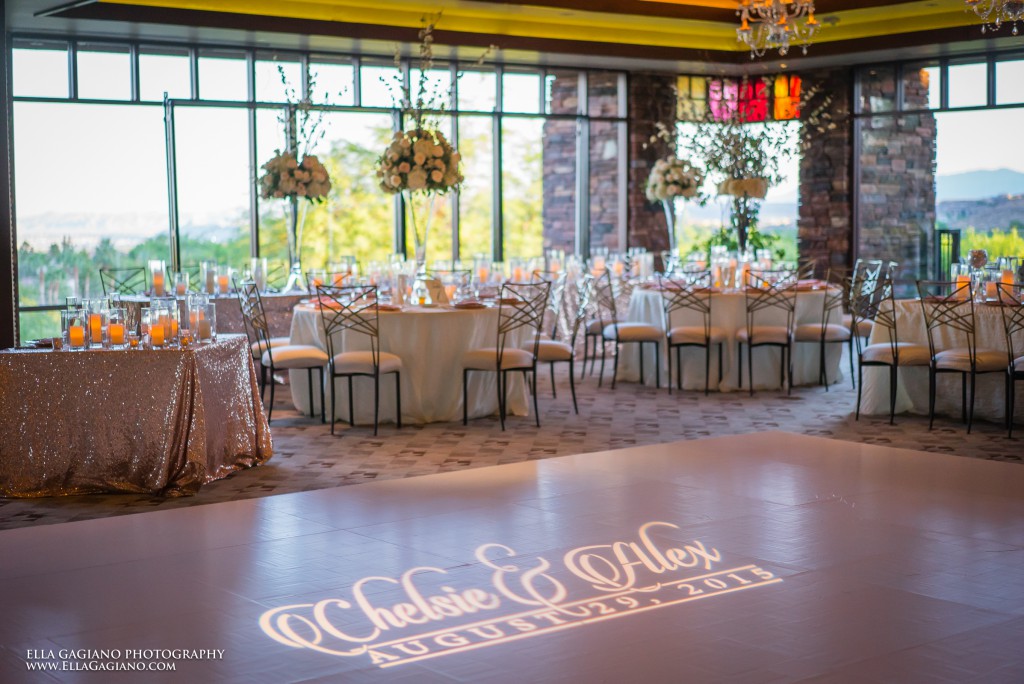 After dinner, guests ended up dancing the night away on the custom white dance floor we brought in. And, as an added treat, Chelsie and Alex arranged for professional dancers to steal the show as entertainment. Overall, the couple's stunning fairytale wedding at Red Rock Country Club could not have felt more romantic, elegant and timeless—and we were so honored to help bring their vision for their Big Day to life.
Vendors: