We love few things more than providing charity event decor for organizations whose missions we can get behind. We were so thrilled, then, to plan and execute the event design for Spread the Word Nevada, a children's literacy nonprofit right here in Las Vegas ded­i­cated to advanc­ing early child­hood lit­er­acy by giving books to chil­dren within South­ern Nevada's at-risk and low income com­mu­ni­ties.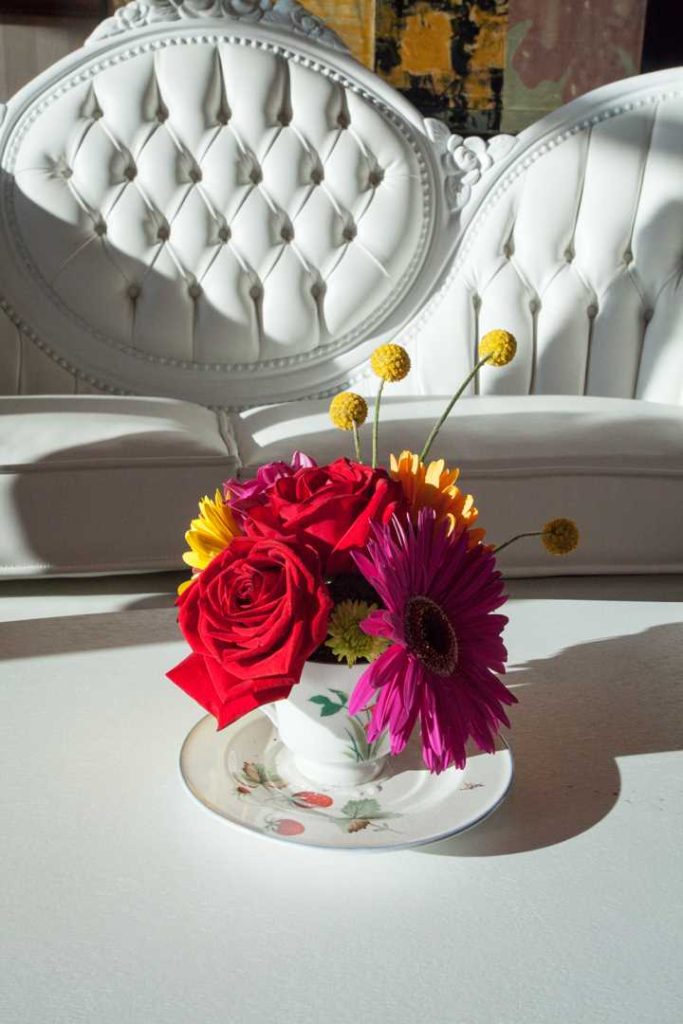 This year marked the 15th annual Storybook Gala, and the chosen theme was Alice in Wonderland. The entire By Dzign team was so excited to work with Spread the Word Nevada to execute this vibrant theme. We had so much fun creating an aesthetic that was chock-full of both color and character—all in the name of advancing childhood literacy in our great Silver State.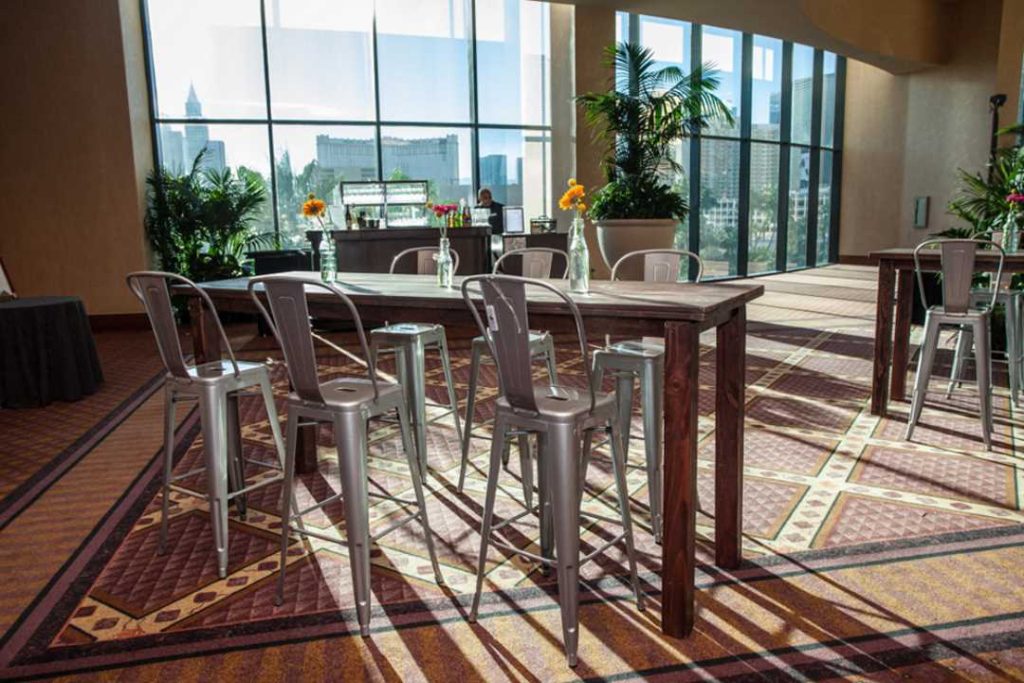 From the moment guests stepped into the soirée, they were greeted with all-things Alice in Wonderland. We used carefully crafted charity event decor to create a "Down the Rabbit Hole" entrance, wherein a cut-out white rabbit pointed guests to the ballroom for dinner. For the reception, By Dzign furniture used its line of wooden vineyard tables to create a woodsy-meets-Wonderland aesthetic. We placed our fan-favorite metal bar stools alongside each of our wooden tables and adorned each table with simple, whimsical centerpieces—creating a contrast that felt both playful and inviting.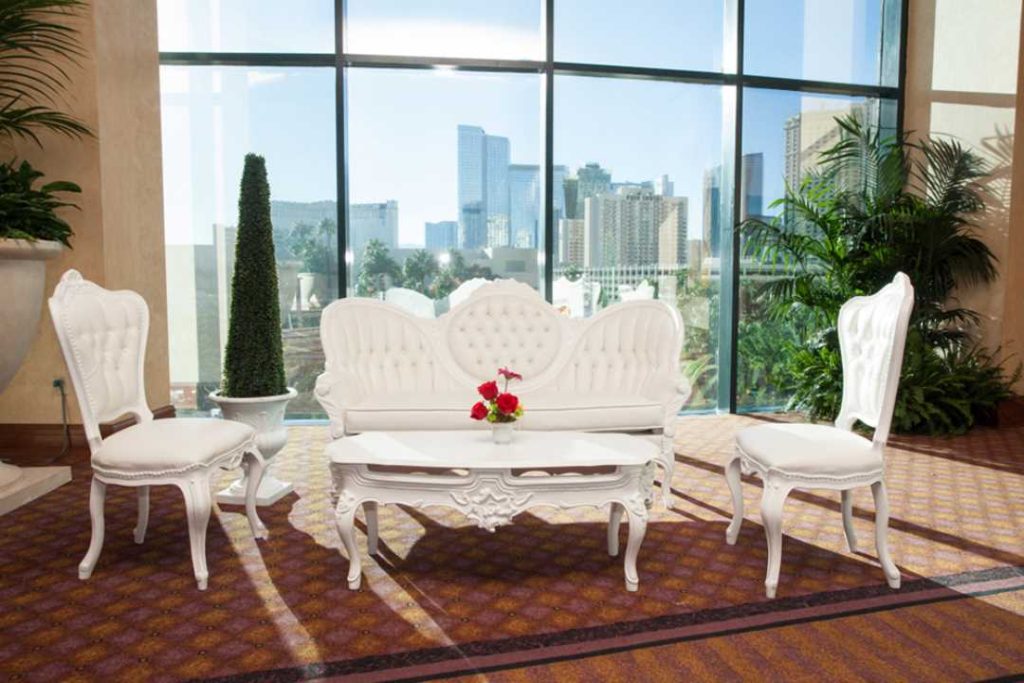 We also worked to create custom lounge areas in the reception space—complete with striking tufted white furniture and colorful floral centerpieces sitting pretty inside of on-theme ceramic tea cups atop saucers. Perfectly placed pops of colorful Gerbera daisies and red roses against the stark white furnishings created an eye-catching scene.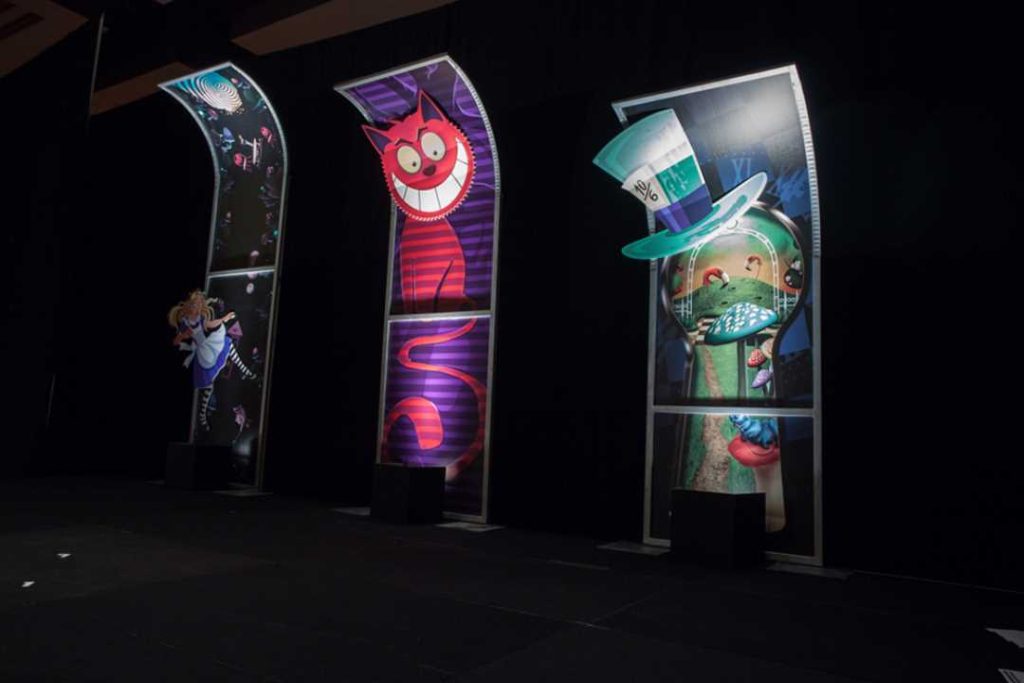 Inside of the ballroom, we created a contrasting black-and-white aesthetic for guests' tables, using black-and-white spandex chair covers with a variety of mix-and-match bands. To give each table its own seemingly-magical glow, we filled glass domes with fairy lights and pops of Gerbera daisies in a plethora of Wonderland-inspired hues. We also created a custom stage area that consisted of individual panels boasting a character from the storybook: Alice herself, Chesire Cat and the Mad Hatter were all featured thanks to our talented By Dzign printing crew.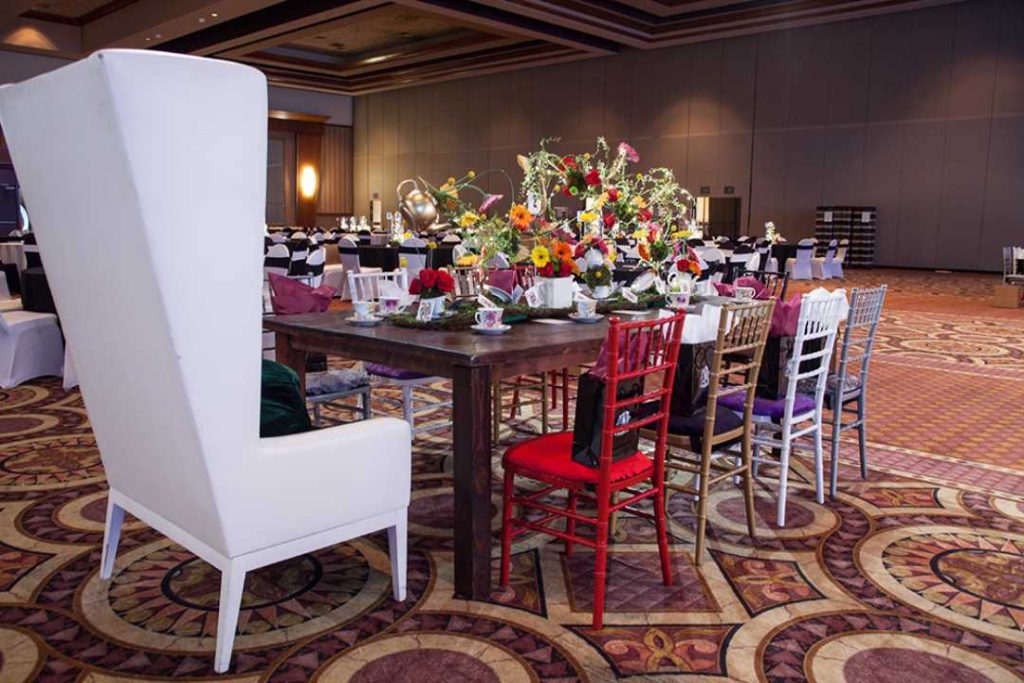 Our favorite piece of charity event decor we provided, though? Two custom-designed "Mad Hatter" tables—which were sold to VIP guests. We used our all-wood vineyard tables and flanked each with an eye-catching oversized, all-white "Alice" chair. Each table also boasted a stunning centerpiece that was nothing short of storybook-worthy. A moss runner held strategically placed playing cards, teacups and saucers, and a wild arrangement of bright Gerbera daisies.
We were so honored to provide Spread the Word Nevada with charity event decor for this stunning storybook soirée. The only thing we love more than working with color is working for a good cause—and we love that this annual affair allowed us to merge those two passions to create an event aesthetic that was as magical as they come.